Christmas Custom Deer Ornament Personalized Names Christmas gift
$13.98 – $45.98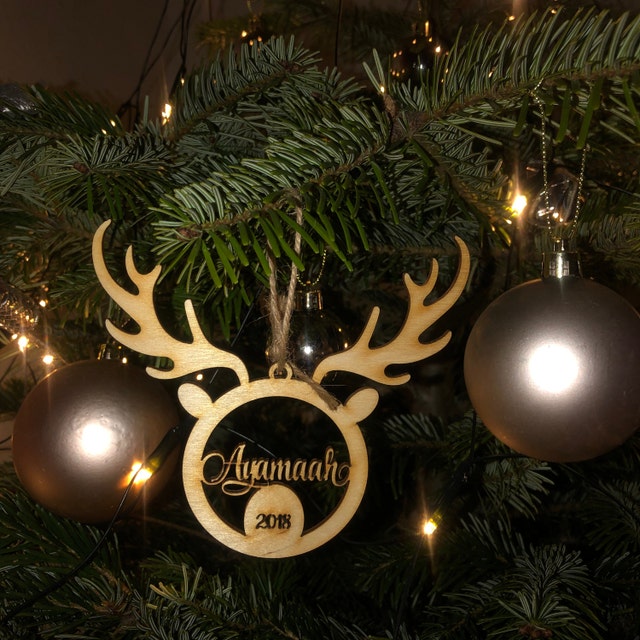 The perfect gift or addition to your tree!
This customizable engraved ornament with personalized details is a great way to celebrate a new home, a first Christmas together, or another special occasion in your life! It makes a great gift for a loved one as well.
Description:
Material: Made from premium natural wood.
Size: 4″ diameter and 0.2″ thickness.
Features: Wooden keepsakes are handcrafted by artisans and are durable.
Production process: Use laser cutting technology to make the surface smooth and strong.
Customization:
Please fill in the required fields and double-check your spelling before purchasing.
To ensure the best looking, please use standard English only and exclude special characters.
Processing Time:
Production time: 2 – 5 business days
Shipping line: 7 – 14 business days
Note:
The character "i" will not have a dot.

  
Wooden ornaments will be cut from 4″x4″ natural timber planks, in order to guarantee delivery without damage, the minimum size of any detail of the ornament is 0.2 cm.
Due to the ornaments made of wood, there may be slight variations such as wood grain, texture, cut marks, color, etc.