Custom Dog Picture Happy Holidays Christmas Doormat
$39.99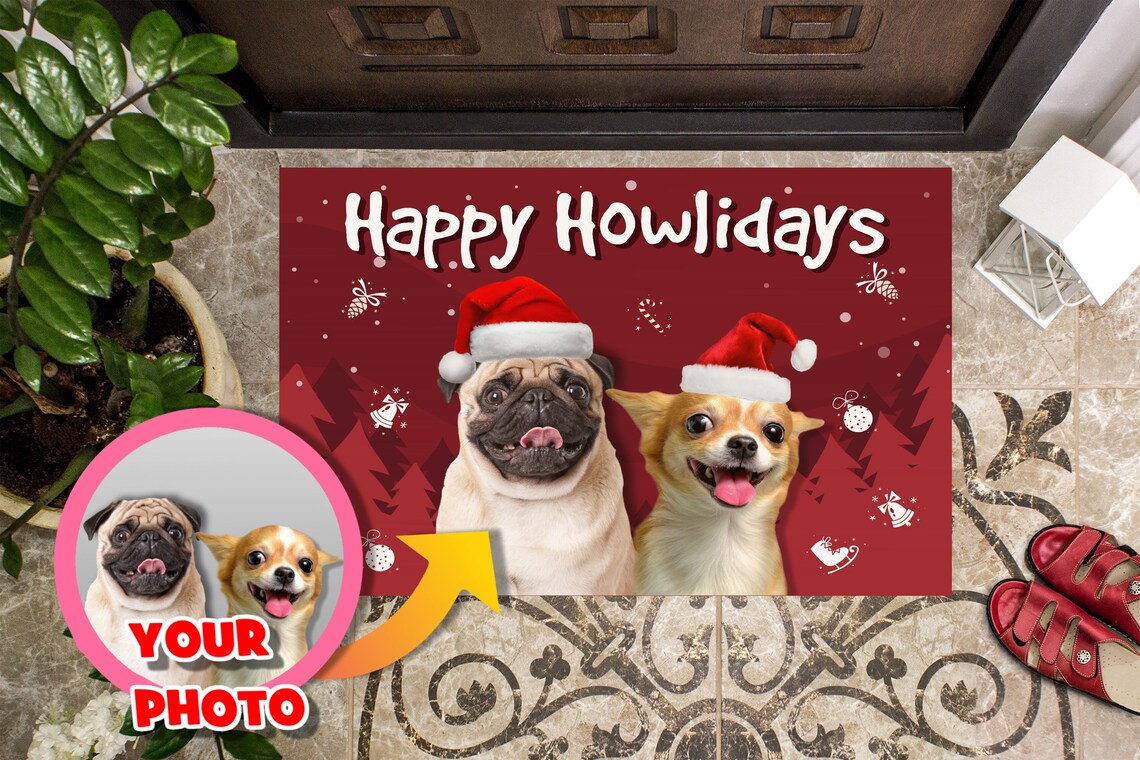 Create your own unique personalized Floor Mat! You want guests to feel at ease and welcome the moment they walk up to your home. Our customized doormats are a great way to express how much you care about your lovely guests.You can make carpets with your words and favorite photos, which are great gifts for home decoration, Mother's Day, Father's Day, and various occasions. Come and customize your unique carpet!
? Please send us your photo in the best possible resolution as this will help us to make the print look great.
Description:
Type: 24″(L) x 16″(W), One-Side Printing
Material: durable heat-resistant non-woven fabric top and neoprene rubber non-slip backing.
Our mats are commonly used as an interior front welcome mat, kitchen rug, floor mat, and living room rug, among other applications.
Dry wet feet, grab dirt, dust and grime, keeping floors clean and dry.
Easy clean. Use a damp cloth or sponge and mild detergent to clean dirt. Machine washing is not recommended.
Customization:
Please fill in the required fields and double-check your spelling before purchasing.
To ensure the best looking, please use standard English only and exclude special characters.
Production time: 2 – 3 business days
Shipping line: 7 – 14 business days