Personalized Name No-Pull Dog Harness
$29.98 – $39.98
Makes Walking Your Dog So Much Easier!
If you find yourself being dragged on your daily walks or your pup is already showing signs of neck/tracheal damage due to excessive pulling, then it's time to reconsider your options when it comes to your dog walking supplies!
Straps On/Off In 3 Seconds
Gone were the days of complicated harnesses that took forever to put on your dog. Just slip it over your dog's head and buckle the strap like a seatbelt and you're ready for adventure!
Size Guide:
Stylish Design With Personalized Details
Now you can adventure with more confidence! Your dog will draw lots of attention while boasting the stylish No-Pull Dog Harness with personalized text and your phone number. Comes in bright colors with a reflective strap that makes your pup stand out for safety so you can see them better.
Trust Us The Same Way Veterinarians Do!
No-Pull Dog Harness redistributes pressure across your dog's chest instead of the neck. This gives you a greater ability to control while providing the utmost comfort to your dog. Keeping your dog's neck free and healthy will result in better health and longer life.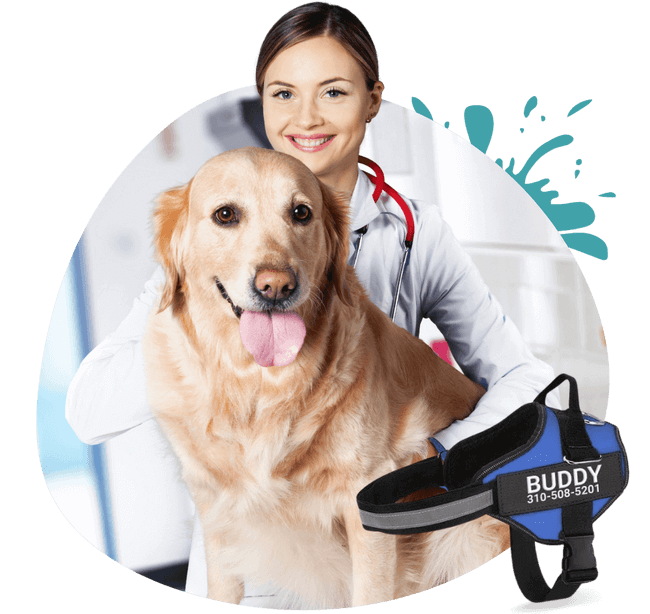 Processing Time
Production time: 2 – 5 business days
Shipping line: 7 – 15 business days