Personalized Photo Memorial Pet Necklace
$23.95 – $26.95
Keep your companion close to your heart with this exquisite photo engraved pet pendant.
The personalized pet necklace is 100% custom made by hand, Capture the unique details you love of your very own animal companion! Your pet will come out vividly on the pendant with engraved words or short sentences you like on the back. A one-of-a-kind and the exquisitely handcrafted piece that is made with love to cherish forever.
Necklace Features: 
Honor your loved one and memorialize them with an everlasting piece made out of premium Stainless Steel alloy.
Personalize your memory by expressing a few meaningful words that will be engraved into the back of the pendant.
Bring your Shemediy Necklace with you and feel that your loved one always kept you company.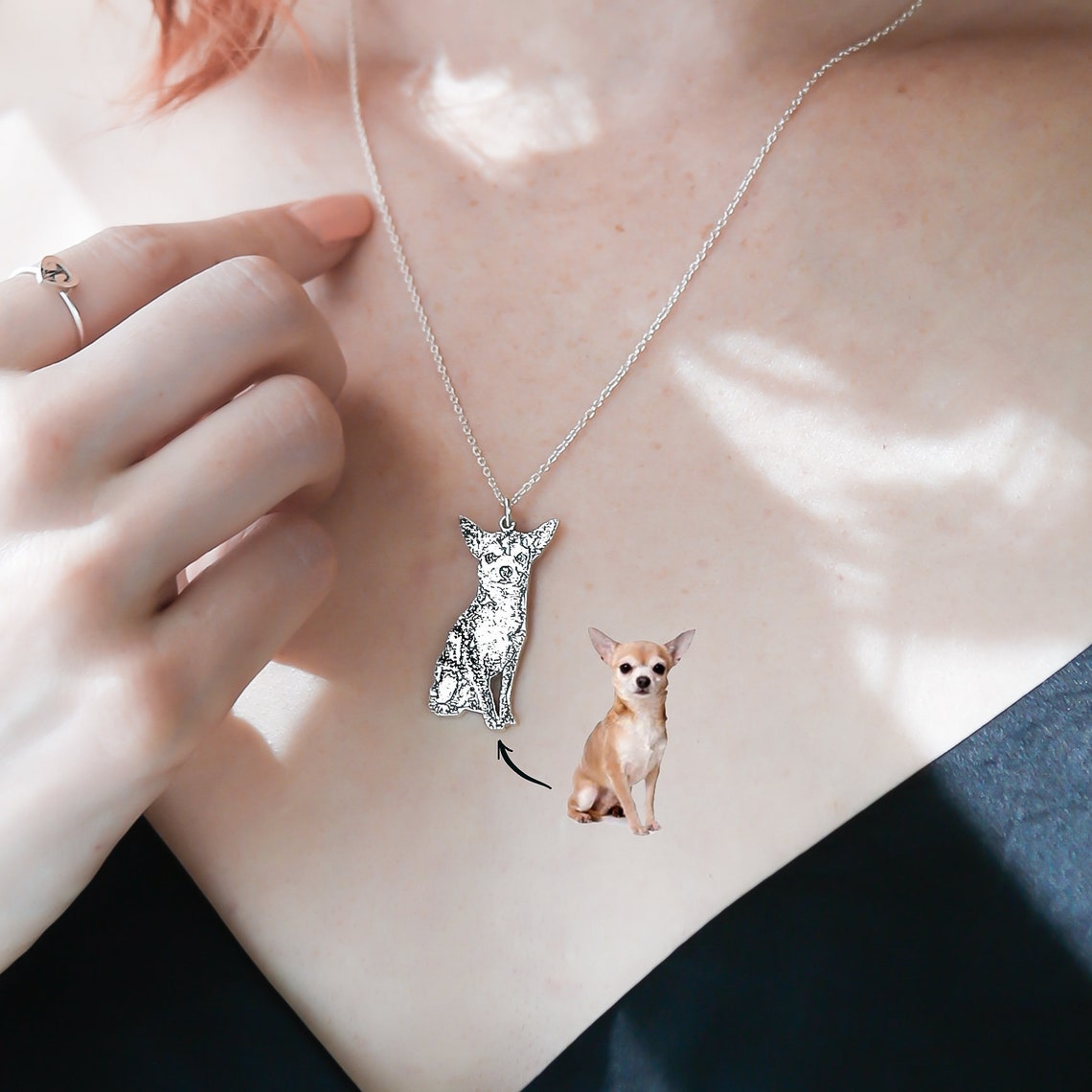 HOW TO ORDER
Upload a high-resolution photo of your choice.
Enter the inscription/few words for the back of the pendant (optional).
Our professionals will cut the subject on your photo into a silhouette and engrave the Necklace pendant exactly like the photo.
Note: Fill in the options above. If you want to order more than one necklace fill in all info for one necklace then add it to the cart. Then fill in your second necklace's info and click add to cart and so on.
Processing Time
Production time: 2 – 5 business days
Shipping line: 7 – 20 business days